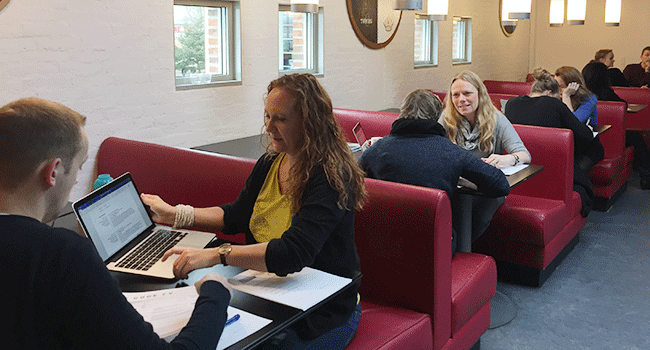 Drop in cv-tjek / Drop in cv feedback
For studerende på AAU i Aalborg / For students at AAU in Aalborg
Time
27.09.2017 kl. 10.00 - 12.00
Description
DROP IN CV-TJEK
Kan dit cv imponere din kommende arbejdsplads? Medbring dit cv og få friske øjne og konstruktiv feedback fra en af karrierevejlederne.
På dette drop-in cv tjek kan du kun forvente at få feedback på dit cv.
HVORDAN FOREGÅR DET?
Mød op med dit cv
Tag et nummer
Vent, indtil det bliver din tur
Gør dit cv klar inden og find inspiration i guiden Det gode cv.
DROP IN CV FEEDBACK
Will your cv impress your future employer? Bring your CV and meet one of the careers counsellors who will give you feedback.
Be aware that we do not have time for your cover letter, etc.
HOW DOES IT WORK?
Stop by with your CV
Pick a number
Wait until it's your turn
Prepare your cv beforehand - download the guide "How to write a good CV"
Questions?
Please contact Lotte Pedersen, lp@adm.aau.dk
Host
AAU Karriere
Address
Barbaren, Fibigerstræde 15., 1., 9220 Aalborg Ø