PhD Employability – learn to communicate your PhD competences
For PhD fellows and postdocs at Aalborg University, Aarhus University, Oslo University, and Lund University
Time
12.12.2017 kl. 13.15 - 15.45
Description
Being employable and thus knowing what skills and competencies you can bring to a new job is often very challenging for PhDs, who find it difficult to see how they can translate their research experience into experience relevant for other contexts. So what does it take for PhDs to be employable? What skills do PhDs develop and which skills do employers value? And how can you as a PhD communicate your PhD competences to employers outside academia? These questions and more, is what this workshop will cover.
The workshop will be facilitated by Vibeke Broe who has 5 years of experience as a PhD career consultant at Aarhus University.

Questions?
Please contact Ulla Egidiussen Egekvist, uege@adm.aau.dk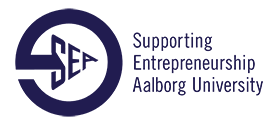 Sign up for the Science for Society newsletter
Host
AAU Innovation – SEA (Supporting Entrepreneurship at Aalborg University) in corporation with Aarhus University
Address
NOVI, Niels Jernes Vej 10, meeting room 1, 9220 Aalborg East.