Learn to pitch your research to employers outside academia
For PhD fellows and Postdocs at AAU
Time
05.09.2017 kl. 13.00 - 15.30
Description
Learn to pitch complex messages in a short time, and thus for example become more aware of how to communicate your research to potential employers outside academia.
Caroline Bolmeson is a former diabetes-researcher who now works as a communication specialist at Lund University in Sweden and her own company Molly Communication. She is specialized in the TED-speakers' presentation tools (www.ted.com), how to pitch complex messages in a short time, and the use of storytelling.
At this workshop you will become acquainted with these tools and get the opportunity to work with them yourself. This workshop is a possibility for PhDs and Postdocs to get inspiration, raise the bar, and communicate more clearly and with conviction.
Program
13.00 Why communicate well? TED-speaker tools
14.00 Storytelling in research and pitch-theory
14.50 Pitch-training and pitching
15.30 Summary and end of workshop
Coffee, tea, and sweets will be served during the workshop.

Questions?
Please contact Ulla Egidiussen Egekvist (uege@adm.aau.dk)
Since this activity is part of a development project, and the project administration among other things must document the effect of the project activities, we reserve the right to contact the participants by email at a later time.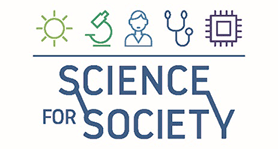 Host
AAU Innovation – SEA in cooperation with Lund University
Address
NOVI, Niels Jernes Vej 10, meeting room 1
Registration Deadline
05.09.2017 kl. 12.00