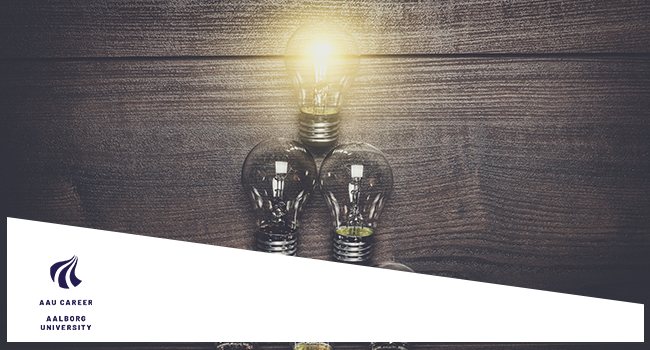 Graduate Programme Event 2021
Hybrid event for students at AAU
Time
01.12.2021 kl. 17.00 - 20.00
Description
Are you about to graduate and are you considering applying for a graduate programme?
At this event, you will hear a number of companies present their graduate programmes, explain the intensive recruitment process and what it takes to get through the eye of the needle among the hundreds or thousands of applicants.
The companies come here to meet AAU's most suitable and ambitious students, and you will have the opportunity to ask them all the questions you may have before you start applying.
Which companies will I meet?
Why should I attend?
You get the chance to talk to or chat the employees responsible for the companies' graduate programmes
You will get to know about the individual graduate programmes and what it takes to apply and get the positions.
You will learn more about whether a graduate program is a relevant career path for you.
Practicalities:
The event is in Aalborg and will be livestreamed
There are few seats and it is on a first-come, first-served basis
Update your LinkedIn profile so you can connect with the company representatives you have spoken to

SIGN UP
Questions?
Questions about the event itself? Send us an email at career@aau.dk
Questions about graduate programmes? Find the answers here or at the event.
Host
AAU Career in collaboration with AAU Match
Address
Hybrid: Is held at Studenterhuset, Gammeltorv 10, 9000 Aalborg and livestreamed online
Registration Deadline
30.11.2021 kl. 14.00