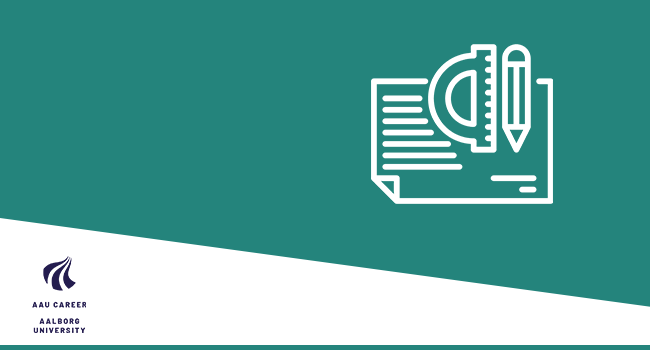 Internship in Denmark – how to find or create it
For international students at AAU looking for an internship (project oriented course)
Time
09.11.2022 kl. 17.00 - 19.00
Description
At this seminar, you will get good advice based on best practice and experiences from a former student regarding finding internship (project oriented course).
We can't guarantee you an internship, but we can help you increase your chances by:
Showing you how a good CV and application can be structured and written
Showing you how you can find relevant openings
Inciting you to reflect on your skill set
Why should I attend?
You will get:
Knowledge on the Danish labour market
Ideas on how to start your internship search
Tools to take the first steps
Practicalities:
We will give you some tools and pieces of advice, but we will not have any open positions with us
In the break at the physical event, there are sandwiches – also vegan and vegetarian
The break will last about 30 minutes
Please bring your own bottle for the free water from the canteen water fountain
How do I sign up?
Questions?
Send us an e-mail at career@aau.dk
Host
AAU Career
Address
AAU, Rendsburggade 14, 9000 Aalborg, Room 5.125
Registration Deadline
08.11.2022 kl. 09.00