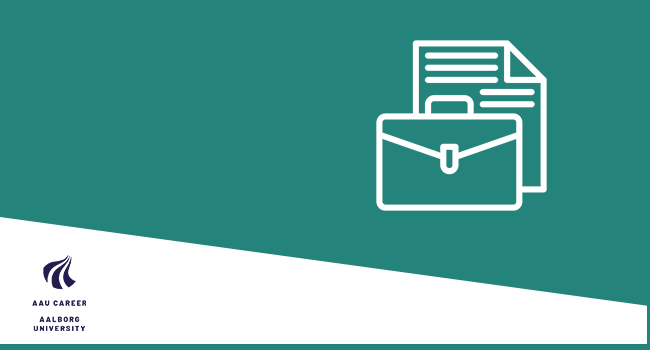 Student job search from A to Z
For international students at AAU
Time
28.09.2022 kl. 17.00 - 19.00
Description
Studies show that more students with student jobs find jobs faster after their graduation. However, finding a student job in Denmark can be difficult.
At this seminar, you will get good advice based on best practice and experiences from former students.
We will focus on both the study relevant student job and the unskilled student job in which you do not apply your competencies from your studies.

We can't guarantee you a student job, but we can help you increase your chances by:
Showing you how a good CV can be structured and written
Showing you how you can find relevant openings
Inciting you to reflect on your skill set
Why should I attend?
You will get:
Knowledge on the Danish labour market
Ideas on how to start your job search
Tools to take the first steps
Practicalities:
The livestream will take place from 17.00-18.00
If participating physically in Aalborg you can eat a sandwich and have CV feedback from 18.00-19.00
Bring your laptop and/or a printed CV if you want CV feedback from the career counsellors
If you participate online you can get CV feedback by booking career counselling
In the break at the physical event, there are sandwiches – also vegan and vegetarian
Please bring your own bottle for the free water from the canteen water fountain

We will give you some tools and pieces of advice, but we will not have any open positions with us
How do I sign up?
Questions?
Send us an e-mail at career@aau.dk
Host
AAU Career
Address
AAU, Rendsburggade 14, 9000 Aalborg, Room 5.125
Registration Deadline
27.09.2022 kl. 09.00