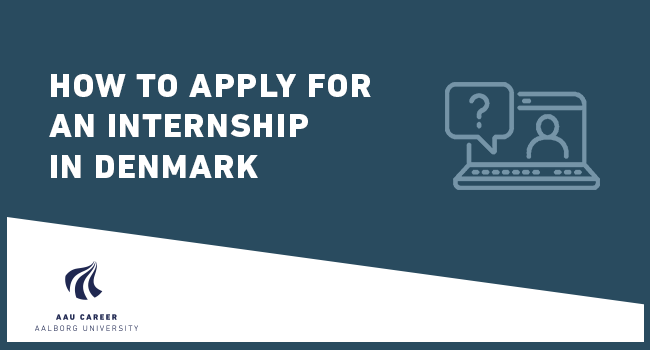 HOW TO APPLY FOR AN INTERNSHIP IN DENMARK (spring 2020)
For students at AAU in Aalborg
Time
11.02.2020 kl. 17.00 - 19.00
Description
At this seminar, you will get good advice based on best practice and experiences from former students regarding finding internship.
We can't guarantee you an internship, but we can help you increase your chances by:
Showing you how a good cv can be structured and written
Showing you how you can find relevant openings
Inciting you to reflect on your skill set
WHY should i ATTEND?
When you leave the seminar, you will have:
Knowledge on how to start your job search
Tools to take the first steps
Furthermore, you will meet Petra Mihucz who has done her internship with Senti. She studies information technology. She shares her experiences with internship job search, how did she approach companies, what worked and what didn't. At the moment, Petra is working as a part-time marketing assistant at Startinfo.
IMPORTANT IF YOU ARE INTERESTED IN ATTENDING:
We will give you some tools and pieces of advice, but we will not have any open positions with us.
Expect involvement. You will be given assignments during the seminar - all with the purpose of trying out the different tools and making things as relevant as possible to you.
Bring your laptop.
If you have already found a job you want to apply for, bring it to the seminar – then you can apply what you learn immediately.
Sandwich will be served in the pause at this event.

Questions?
If you have any questions, please contact Christian Friis-Nielsen cfn@adm.aau.dk


Price
Free
Host
AAU Career
Address
AAU, Rendsburggade 14, 9000 Aalborg, Room. 5.125
Registration Deadline
11.02.2020 kl. 16.00