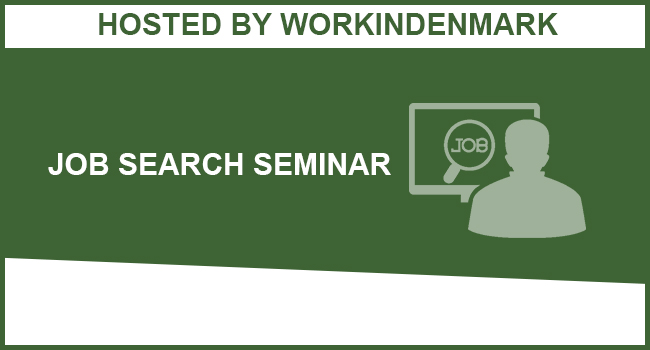 Job Search Seminar
For international students at AAU in Aalborg
Time
21.01.2020 kl. 10.00 - 12.30
Description
How to adapt your CV and cover letter to Danish requirements

Are you new to job search in Denmark? Or could you use some practical help and guidance on how to successfully search for a job? Workindenmark invites you to a free of charge seminar where you will be introduced to the basics of job search in Denmark and get an insight into writing a CV and cover letter according to Danish requirements.

The seminar is held in English and covers:
Introduction to the Danish labour market
How to write a CV and cover letter in accordance to Danish requirements
Solicited vs. unsolicited applications
Tips for the job interview

Participants will have the opportunity to sign up for a personal 20 minute CV feedback session with Workindenmark. Appointments may be booked after the seminar.
Price
Free
Host
Workindenmark
Address
Arbejdsmarkedskontor Midt-Nord, Nybrogade 16, 9000 Aalborg