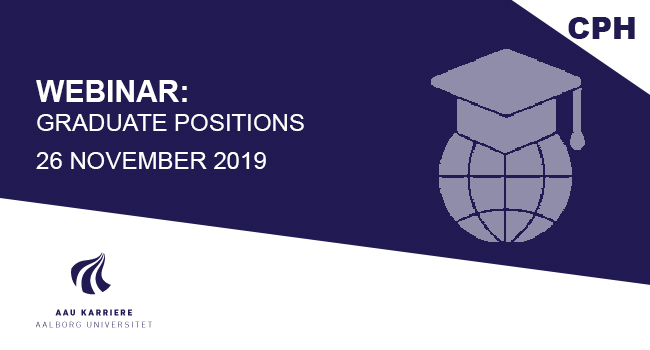 Webinar: Graduate Positions - Get the companies' insights
For all students at AAU
Time
26.11.2019 kl. 13.00 - 16.00
Description
At this webinar, you will learn more about the concept of graduate positions.
4 organisations that will present their graduate programs and explain why they have made this concept a part of their recruitment strategy.
During the 4 presentations, you will be able to chat with the career counselling and at the end of the event, we will make a Q&A panel discussion with the speakers where they will answer your questions.
The organisations:
Danish Crown
TDC
Copenhagen Municipality
Microsoft
Due to the fact that most master students are either working, studying abroad or are in the middle of an internship, AAU Career now makes use of webinar as a method of reaching out to you, who are not present at campus but is able to attend from the distance.

QUESTIONS?
Please contact Mikkel Dahlbæk Sigurdsson
Host
AAU Karriere
Address
Online – Link to webinar will be sent out on the day of the event
Registration Deadline
26.11.2019 kl. 12.00