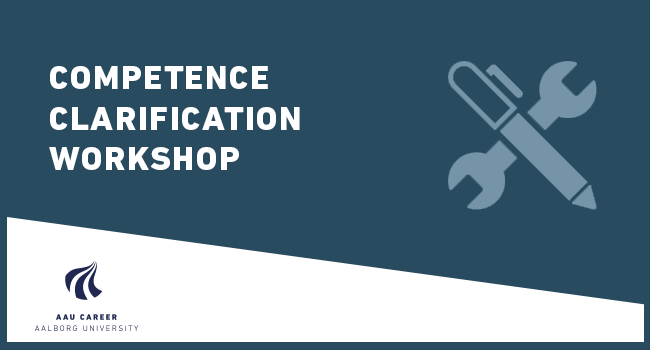 CANCELLED: Competence clarification workshop (spring 2020)
For international students at AAU CPH
Time
26.03.2020 kl. 12.30 - 15.00
Description
NB: Because of Corona virus, this workshop is cancelled
Can you put into words what you can do? Not easy, right? We know!
This workshop will help you clarify your:
Academic competences
Work competences
Personal competences
You perform better when you're aware of your competences
You perform much better at interviews and in applications when you are aware of your competences. Therefore, even if you're not looking for a job in Denmark, this seminar will still be relevant for you – employers needs to know what you can do for them.
This workshop is relevant if you are e.g.:
About to apply for a student job
Applying for an internship or a full-time job
Presenting yourself for a potential employer at the Career Days in Forum on 6th March
Questions?
Please contact Mikkel Sigudsson mds@adm.aau.dk
Host
AAU Career CPH
Address
AAU CPH
Registration Deadline
27.02.2020 kl. 10.00