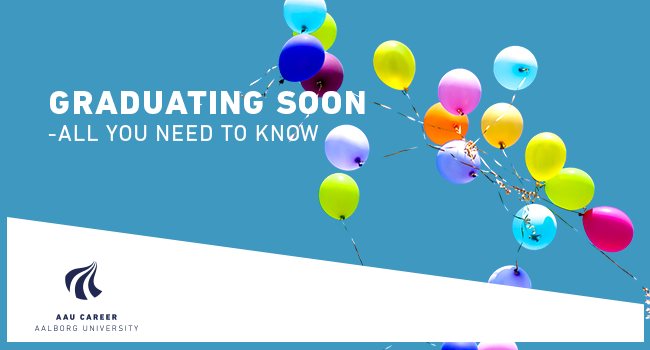 CANCELLED: Graduating soon at AAU CPH 2020
For all 2020 international (soon-to-be) graduates at AAU CPH
Time
29.04.2020 kl. 10.00 - 15.00
Description
NB: Because of Corona virus, this workshop is cancelled
Have you just graduated? Or are you just about to graduate?
At this event, you will get inspiration and the essential tools to find your first job as an international graduate in Denmark.
HR people from different companies will explain what they attach importance to concerning recruiting newly graduated employees – and thereby what you can do to make your motivation and competencies even more clear.
Unemployment insurance funds ("A-kasser") and unions will share their indispensable knowledge regarding job search.
You will get insight and tools:
How to use network when searching for a job
How to find, contact and present yourself the best way to potential employers
How to use your cross-cultural experience as an asset – and be aware of when it is a challenge
Which possibilities through job center and your insurance benefit fund, that can help your way into job
Your obligations towards job center and insurance benefit fund, if you get unemployed
Possibility for individual counselling concerning your action plan for finding your first graduate job.
We offer lunch and drinks during the event.
Questions?
Please contact Mikkel Sigudsson mds@adm.aau.dk
Host
AAU Career CPH
Address
AAU CPH
Registration Deadline
26.04.2020 kl. 23.59