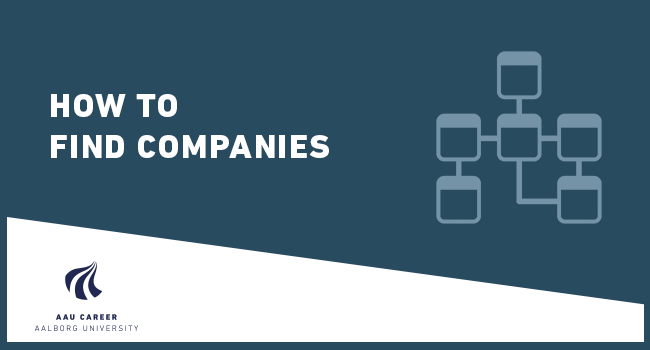 How to find companies - Introduction to Bisnode and similar databases
For all students at AAU CPH
Time
10.03.2020 kl. 12.30 - 15.00
Description
Would you like to interact with companies through projects or an internship?
Do you find it hard to find companies that are relevant for your studies?
As student at AAU you have access to the company database Bisnode through AUB - the university Library.
At this event we browse through the functionalities and work with the topics that you find important as a student.
There are more companies than you know!
So if you would like to find a company for an internship but only knows about the top 5 or top 10 of the companies within the business you study then this tool might be the help you need to find the companies.
introduction to Bisnode
AUB will present Bisnode and guide you through the database so you can do the searching yourself.
Inspiration for internship and job search
Jobcenter København will present for you how they use company databases in their work to find companies for the job-seeking citizens in Copenhagen - a great inspiration for you when you are looking for a student job, internship or your first fulltime job.

Questions?
Please contact Mikkel Sigudsson mds@adm.aau.dk
Host
AAU Career in collaboration with Jobcenter København and AUB
Address
AAU CPH
Registration Deadline
10.03.2020 kl. 10.00