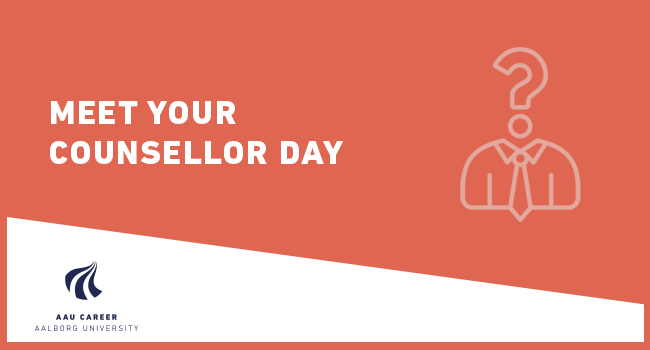 Meet your counsellor Day
For Danish and international students at AAU CPH
Time
24.02.2020 kl. 11.00 - 13.00
Description
Drop by and meet the different counsellors at AAU CPH:
Study counsellors at your program at AAU CPH
General study counsellors at AAU CPH
Career counsellors at AAU CPH
Often help is available also before the crises sets in. How about preparing the different situations in good time?
Is it difficult for you to plan your study week?
Is it hard to find a student job or an internship?
Would you like to know more about your rights as a student?
Would you like to plan your future studies a bit better?
Come around for a visit, a talk and have some free popcorn.
Host
AAU CPH
Address
Outside the student guidance offices in Building B, ground floor