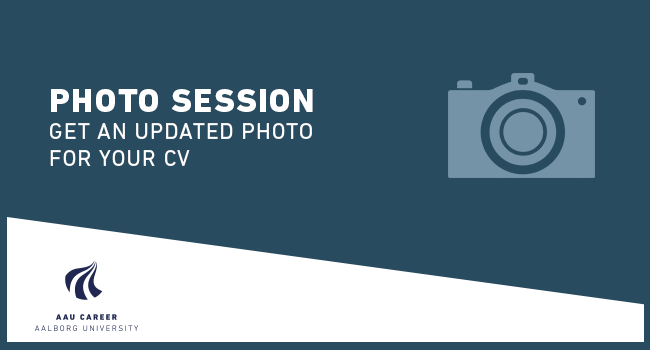 Photo session (spring 2020)
For all students at AAU CPH
Time
18.02.2020 kl. 10.00 - 14.00
Description
Get an updated photo for your cv
Do you use an old photo on your LinkedIn profile?
Did you send the last CV without photo because you haven't got a professional photo?
We have arranged a photo session with a photographer in order to make sure that your cv looks professional.
While you are waiting to have your photo taken, you also have the opportunity to have a talk with a career counsellor about how to prepare for the Career Days 6 March in Forum and hear more about our services at campus.
Questions?
Please contact Mikkel Sigudsson mds@adm.aau.dk
Host
AAU Career CPH
Address
Find us next to the canteen in building A