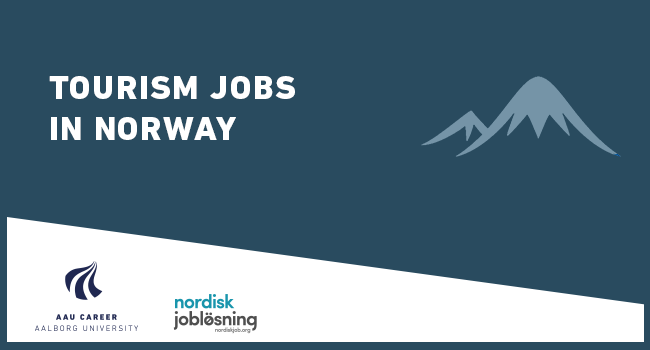 Tourism jobs in Norway (spring 2020)
For students at AAU CPH
Time
19.02.2020 kl. 12.30 - 14.00
Description
Would you like to find a job in the Tourism industry in the other Nordic countries?
At this event, Nordisk Jobløsning will tell you about their services to help you get a job in the Nordic countries.
They bring more than 100 job openings to this event – both temporary summer jobs and full time jobs in Norway specifically within the tourism business.
"Nordisk Jobløsning" is an EU funded organization that helps you to manage when you decide to move abroad – free of charge!
They help with all the practical issues that you come across, and they provide guidance and information about tax rules, social security numbers, doctors, accommodation and much more.
Questions?
Please contact Mikkel Sigudsson mds@adm.aau.dk
Host
AAU Career and Nordisk Jobløsning
Address
AAU CPH
Registration Deadline
19.02.2020 kl. 10.00