Conference on career planning for PhDs
For all PhD students and Postdocs at AAU. We also welcome participants from AU.
Time
23.10.2018 kl. 08.30 - 12.30
Description
Since 2006 the total number of PhD students in Denmark has doubled. Currently, more than 2400 PhD students are enrolled annually at the Danish universities. This entails that the traditional career path of PhDs is undergoing noticeable changes. PhDs have to look for job opportunities outside the universities in both public and private sectors.
This conference seeks to address these challenges and the possibilities PhD students are faced with today.
Program:
8.30 – 9.00: Registration, incl. bread roll and coffee/tea (sponsored by IDA)
9.00 – 9.15: Welcome (TBA)
9.15 – 10.05: Life after graduation (Hammam Soliman, Senior sales and R&D engineer at Aalborg CSP, CEO of ENENCO and Postdoc at AAU)
10.05 - 10.35: Industrial Postdoc (Johan-Ulrik Lervang from Innovation Fund Denmark)
10.35 – 10.50: Break
10.50 – 11.35: Workshops round 1
11.35 – 11.45: Break
11.45 – 12.30: Workshops round 2
Workshop A:Put spotlight on your competencies and find your calling (Jakob Gradel from IDA)
In strength-based career planning you look systematically at your recent years on the labor market in order to focus your job search on a job you are good at, and that gives you good energy.
During the segment we will introduce you to an exercise to help you look back at past experiences and categorize your professional and personal competencies. We will also provide you with a tool that helps identify your strengths and talents in order to focus your job search strategy towards a job you like and that gives you good energy.
Workshop B: Put spotlight on your transferable skills and the job market (Ann G. Carøe from IDA):
Capturing the transferable skills and knowledge you have acquired as a PhD is essential for you to focus your job search and identify the best opportunities for you. By researching the job market you will be able to identify the keywords and the skills the industry and companies are looking for. You will receive tips and tools on how to research the job market. Furthermore you will receive ideas on how to pitch your transferable skills and knowledge making you a very attractive employee.

If you have any questions, please contact Kristian Østergaard (krs@adm.aau.dk) or Ulla Egidiussen Egekvist (uege@adm.aau.dk).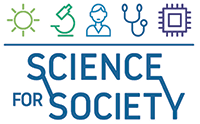 Price
Free
Host
The conference is arranged jointly by IDA (The Danish Society of Engineers), The Doctoral School of Engineering and Science, The Technical Doctoral School of IT and Design, and AAU Innovation (project Science for Society).
Address
CREATE, AAU, Rendsburggade 14 room 5.127
Registration Deadline
22.10.2018 kl. 12.00