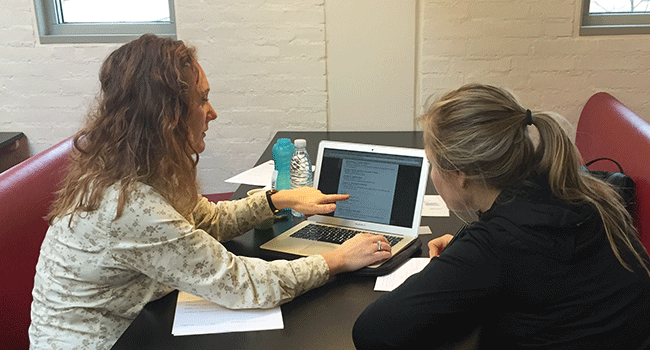 Drop in career and student counselling at Create (Spring 2019)
For students at AAU in Aalborg City
Time
25.02.2019 kl. 11.00 - 14.00
Description
DROP IN WITH YOUR QUESTIONS – WE CAN HELP YOU WITH QUESTIONS LIKE:
How do I get good study techniques to support my everyday life as a student?
How do I apply for merit of leave?
How do I choose a master?
Student job, internship and job after graduation – how?
How does my CV look? (Please bring a printed CV).
Is there a connection between my education and dreams for my future?
Come by with you questions or CV, and we will help you.
Do you need more than 10 minutes of guidance? Please contact one of the following:
Student guidance: https://www.en.aau.dk/education/student-guidance/general-student-guidance/
AAU Career: https://www.careers.aau.dk/career-counselling/
QUESTIONS?
Please contact Trine Nordal Borglum tnob@adm.aau.dk

Host
AAU Career and AAU Student guidance in coorperation with Dansk Magisterforening og Magistrenes a-kasse
Address
Rendsburggade 14, 9000 Aalborg, canteen