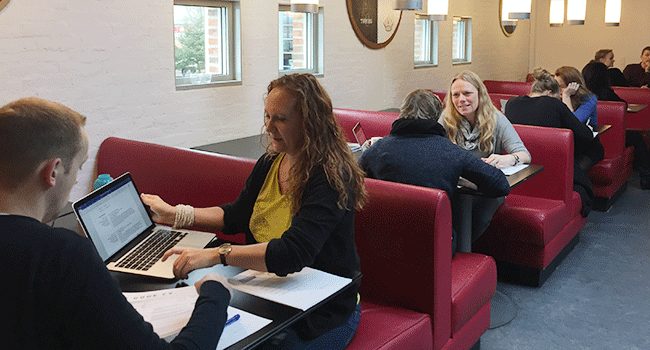 Drop in cv feedback - Aalborg C and Aalborg Ø
For students at AAU in Aalborg and alumni from AAU
Time
01.03.2018 kl. 10.00 - 13.00
Description
Is your CV ready for the Careers Fair the 6th of March or for appyling for internship or job after graduation? Drop by with your CV and get proffesionel feedback from our careers counsellors. Please bring a printet version of your CV!
Unfortunately, we do not have the time for advice on cover letter, etc. If you need advice on that please sign up for our seminar "Make it to the job interview" the 20th of March or book individual counselling.
HOW DOES IT WORK?
Stop by with your CV - you do not need to sign up in advance
Pick a number
Wait until it's your turn
On our website you can Download the guide "How to write a good CV" at careers.aau.dk/cv or stop by the Careers Centre to get a printed version.
QUESTIONS?
Please contact Trine Nordal Borglum, tnob@adm.aau.dk, tlf. 99 40 24 42
Price
Free
Host
AAU Karriere
Address
Barbaren, Fibigerstræde 15, 1, 9220 Aalborg Ø and at Create, Rendsburggade 14 st., 9000 Aalborg