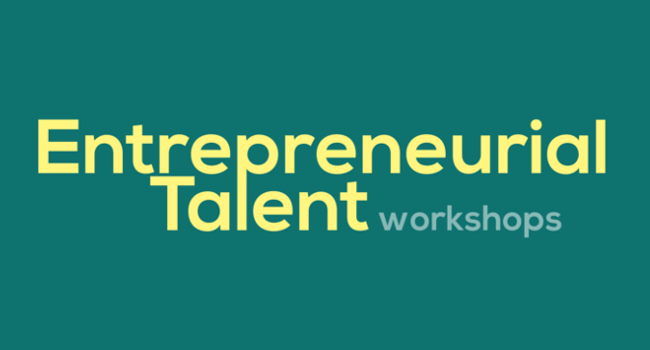 Entrepreneurial Talent: Workshop 1 (Fall 2018)
For students at AAU in Aalborg
Time
09.10.2018 kl. 16.30 - 18.30
Description
Have you ever wondered how entrepreneurship could affect your career opportunities? Or perhaps considered starting your own business?
Entrepreneurial skills are highly useful for both small and large companies and we at SEA aim to teach you the basics in entrepreneurship, so you can learn more about yourself and your career path.
The first workshop aims to cover all aspects of entrepreneurship and give you a broad understanding of what it means to be an entrepreneur.
The second workshop lets you select two of four mini-workshops that teach you some basic skills within entrepreneurship.
We are looking forward to seeing you!

Questions?
Please contact Jesper Helleskov Sørensen jhs@adm.aau.dk
Host
SEA (Supporting Entrepreneurship at Aalborg university) ved AAU Innovation in coorperation with AAU Karriere
Address
Rendsburggade 14, st., 9000 Aalborg, lokale 5.125
Registration Deadline
05.10.2018 kl. 23.59