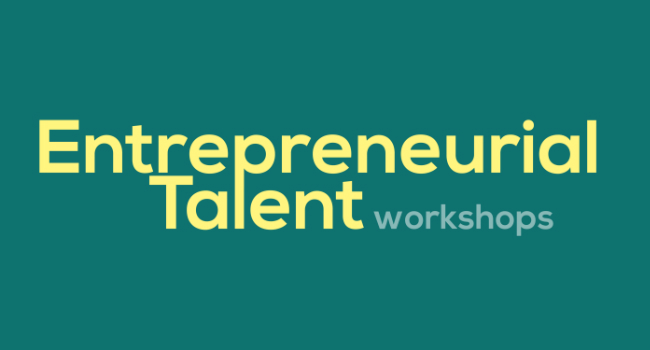 Entrepreneurial Talent: Workshop 1
For everyone at AAU
Time
09.10.2018 kl. 16.30 - 18.30
Description
Come join the new Entrepreneurial Talent workshop!
The Entrepreneurial Talent workshops have been revised, and we at SEA are proud to present this years workshops in collaboration with Business Design Center at AAU.
The first workshop will focus on exploring the fundaments of entrepreneurship, and how entrepreneurial thinking can change your career, no matter what your field of study is!
Program*
16:30 - 17:15: Opening speaches about entrepreneurship
"What is entrepreneurship?" by Ivan Butler
"Corporate entrepreneurship" by Jesper Chrautwald Sort
17:15 - 17:45: Facilitated network (workshop) with Ivan Butler and Line Uggerly Jørgensen
17:45 - 18:30: Meet four founders from different types of startups
* Program may change

If you have any questions, feel free to stop by the AAU Inkubator at Fibigerstræde 11, room 35, 9220 Aalborg Øst.
We are looking forward to inspire you!
Price
Free
Host
AAU Innovation (SEA) and Business Design Center
Address
CREATE, AAU, Rendsburggade 14 room 5.125
More information
https://www.eventbrite.com/e/entrepreneurial-talent-workshop-1-tickets-49373660949?aff=erelexpmlt