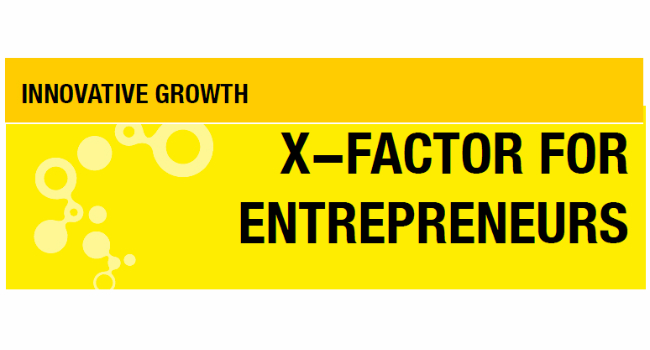 Innovative Growth
Intensive program for entrepreneurs in North Jutland
Time
22.10.2018 kl. 00.00 - 00.00
Description
Get sparring, access to investors and participate in an intensive learning program. Innovative Growth is for you who have an idea with potential and innovation, but lack sparring and the right framework to succeed.
Innovative Growth supports potential entrepreneurs. Particularly unemployed graduates in North Jutland is in focus, but the program is available for everyone with a particularly promising idea and the potential to become entrepreneurs.

Past experiences has shown that one of the biggest challenges for unemployed who wants to become entrepreneurs is that they must remain available for work/the job market. This is not an issue in this program.

Innovative Growth offers a course of up to 26 weeks divided into three phases. The course allows you to work on your idea while receiving the benefits of unemployment. During the course, you get business related sparring, funding to buy guidance and support, and access to potential investors.
Innovative Growth = X-Factor for entrepreneurS
At first the participants go through phase 1, a 6-week course of clarification. Only the best and most promising entrepreneurs proceeds to the remaining phases of the program.

During phase 2 the participants have 10 weeks to develop their ideas with focus on drafting a structured plan. At the end of phase 2 the ideas are tested again and a panel of judges decides whether the participants can move on to phase 3 with their idea.

Participants approved for phase 3 get help to establish their own business.

During the entire course participants are qualified as a fulltime employee and are exempted from applying for jobs – if the participants are graduates. If you have any questions regarding this, please contact your local job center.
As a participant of the Innovative Growth program you are offered
An intensive learning Program
Business guidance
Association with a consultant
A structured process with plans for developing the idea and ongoing evaluation
Funds to buy guidance and support
Access to potential investors
Help to find a physical workplace
An opportunity of exemption from availability commitment *
* Ultimately your local job center must approve the course and decide whether you can be exempted from availability commitment. However, we are happy to help with the practical things. Special rules apply within the first 26 weeks of a period out of work/an unemployment period.
Host
Væksthus Nordjylland, UCN, AAU, Local Business headquater
More information
https://startvaekst.dk/vhnordjylland.dk/i_v_eng