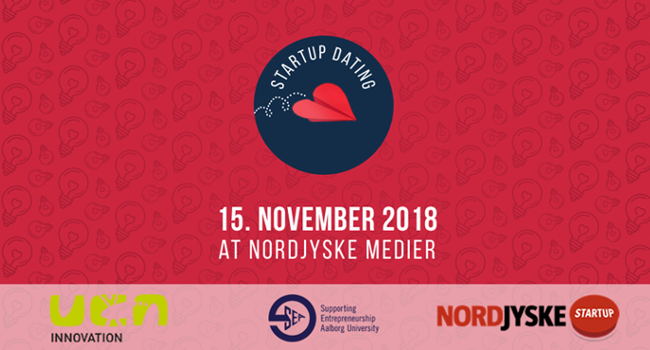 Startup Dating (Fall 2018)
For AAU students in Aalborg
Time
15.11.2018 kl. 14.30 - 17.30
Description
Are you interested in innovation?
Upcoming Startups will pitch their venture, while jobseekers, intern hunters, investors and wannabe entrepreneurs are listening. Afterwards you have an opportunity to network with the Startup. Therefore, this event is a great way to create a network if you are looking for at student job or an internship.
The event will be recorded on video. Refreshments will be served after the pitching have ended.

Questions?
Please contact Lasse Jensen laj@adm.aau.dk
Host
SEA (Supporting Entrepreneurship at Aalborg university) ved AAU Innovation in coorperation with AAU Karriere
Address
NORDJYSKE Medier, Langagervej 1, 9220 Aalborg, Kuppelsalen
Registration Deadline
12.11.2018 kl. 23.59