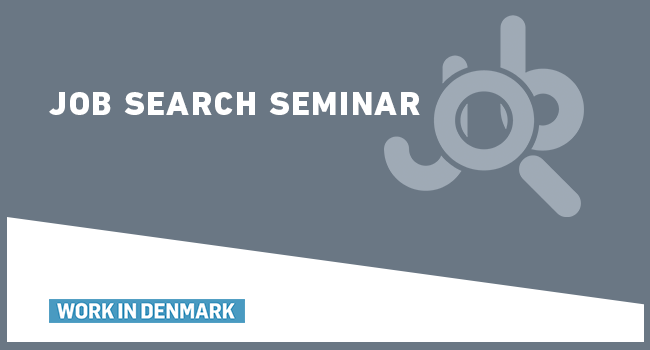 Webinar: Job Search in Denmark
For international students at AAU
Time
07.07.2020 kl. 10.00 - 11.30
Description
Could you use some practical help and guidance on how to successfully search for a job in Denmark? Workindenmark invites you to join our webinar. You will be introduced to important aspects of job search in Denmark and you will get an insight into writing a CV and cover letter according to Danish requirements. Our webinar is an elaboration of the main points in our e-learning course; Job Search in Denmark.
The webinar is held in English to target internationals living in Denmark and covers:
How to prepare for your job search
How to tap into a recruiter's expectation
How to write a CV and application to meet employers' expectations
How to sign up
Sign up will open one seminar at a time. First come, first served.
Sign up for the next job search seminar
Practical information
You will receive an invite to join us on Skype a few days before the event. Please note that all participants' names will appear on the screen during the webinar.
Questions?
Please contact Workindenmark at workindenmark@workindenmark.dk

Price
Free
Host
Workindenmark